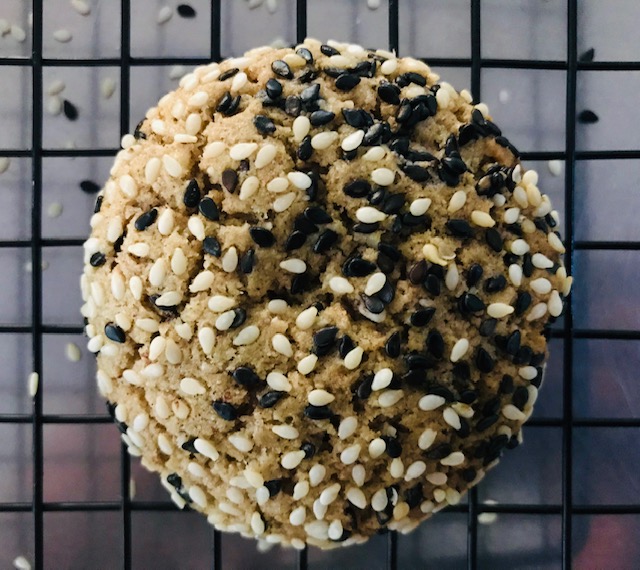 Hello!
I made my way to whipping up these Tahini Rose Spiced Cookies while I had another Ayurvedic inspired dish on the stove  yesterday. I was craving a cheeky little cookie with not too much fuss.
I found this recipe by Cara of the Everyday Ayurveda Cookbook. The following recipe is very much based on that one, with a bit of Shakti love and spice. Thank you Cara you Genius.
You don't need the Rose powder or the spices listed so don't despair, whatever warming spices you have or just Cinnamon + Vanilla will be great too. You could also add some grated citrus zest also.
Black Tahini would work, as would another sweetener syrup but maple is just delicious and cuts through the sesame taste well. Warning, you must love Sesame for this one!
Sesame are suggested in Ayurveda to support Ojas in the body and also a great bio available form of calcium. While there is egg in the recipe, there is no dairy or gluten so it's a win for ease and goodness.
The Goodness:
1/4 cup Almond Flour (or ground whole almonds)
1/4 tsp  Sea Salt (best quality you can find)
1/2 tsp baking soda (bi carb soda)
1/2 tsp vanilla powder or paste
1/4 tsp ceylon cinnamon
1/4 tsp lavender (culinary or organic fresh)
3/4 tsp rose powder
1/8 tsp nutmeg ground
1 cardamon pod (seeded and ground with mortar + pestle)
3/4 cup Hulled Tahini Paste
1/3 cup maple syrup
1 egg, lightly beaten
sesame seeds for rolling the dough
Making the Goodness:
It is so simple folks. Heat oven to 175 C
Mix together in one bowl all the dry ingredients and whisk well (numbers 1-8)
Mix together all the wet ingredients (the last 3)
Add the wet ingredients to the dry, it may be a little runny but work it well with a silicone spatula.
If the dough feels a little runny pop the bowl in the freezer for about 15mins – it won't harden fully so you can leave as long as you like, even until next day.
When you are ready to bake.
Line 1-2 baking sheets with parchment paper when you are ready to bake.
When the dough has hardened up a little, pour a few tablespoons of sesame seed into a small bowl.
Roll dough into tablespoon ish size balls, drop into the sesame and roll them around, then flatten slightly and place on tray. Repeat with as much of dough as you want to use, I did them over 2 days and then I could have fresh warm cookies. This is a resilient dough.
Bake for 12-13 mins. It's really oven dependant – until they are just firm to touch.
Cool + transfer to a cooling rack.
Eat as soon as they are firm enough to handle, this isn't a crispy cookie, rather slightly crispy on outside and soft in centre.
I hope you love them as much as me!
Enjoy my friends and if you make this and share on social media or on your blog,  please be sure to tag in @nourishedandnurtured thank you.
A little added note:
This cookie tastes wonderful alongside our herbal tea offering, the Alchemy 36 Soothing Tisane, a nurturing blend of Peppermint, Rose, Tulsi + Nettle – You can grab a pouch here if you feel so inclined my friends.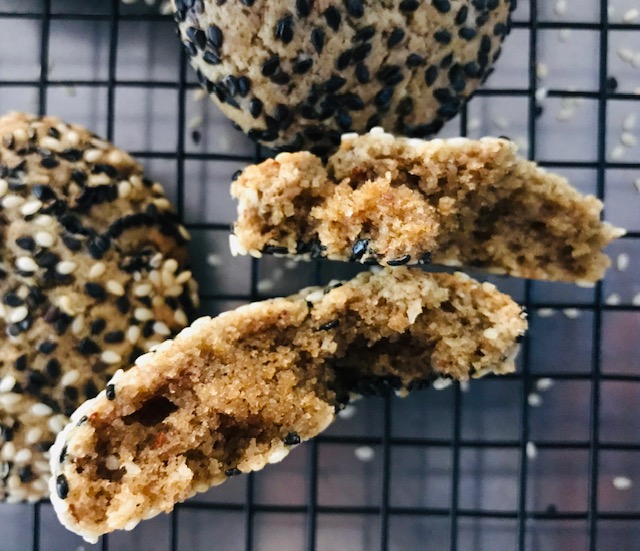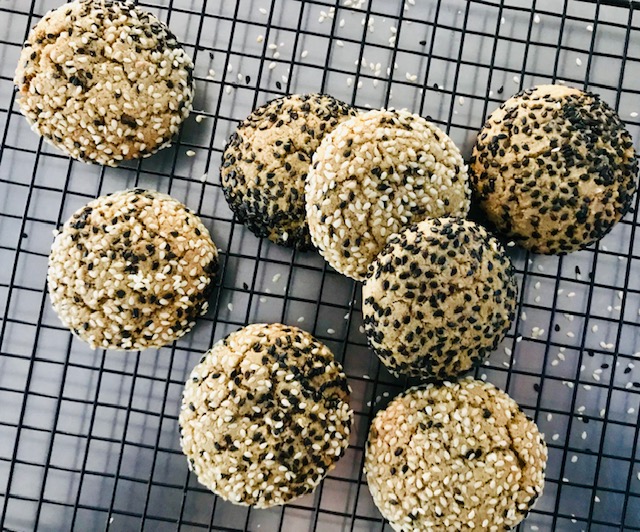 https://nourishedandnurtured.org/wp-content/uploads/2019/08/IMG_7089.jpg
532
640
Shakti Grace
https://www.nourishedandnurtured.org/wp-content/uploads/2017/01/nn-invoice.png
Shakti Grace
2019-08-16 16:49:47
2023-04-19 03:30:47
Tahini Rose Spiced Cookies