Serves 6-8
The Goodness
500g               Pumpkin peeled + cubed (all types work well)
800g               Sweet Potato peeled + cubed
150g                Carrot, peeled + cubed
1 Large           Turnip, peeled + cubed
150g                Brown Onion, finely chopped
10g                  Garlic peeled,  finely chopped
10g                  Ginger peeled, finely chopped
2                      Coriander root stem, chopped
5                      Fresh Kaffir Lime Leaf-spine removed, finely chopped
1 1/2 tsp         Coriander Powder, plus extra
1/2 tsp            Lemongrass Powder, plus extra
1/2 tsp            Black Pepper Ground
4 TLBS            Coconut Oil, refined is best + extra
1 TLBS            Vegetable Stock Paste
10 cups           Filtered Water
Handful          Coriander Leaves
Making the Goodness
Heat oven to 180C Fan Forced. Rub Sweet Potato + Pumpkin in a few tsps. Extra Coconut Oil and a few tsps. of extra mixed lemongrass and coriander powders. Bake on lined trays until soft and browned.  Cool.
In a large heavy based pot, sweat the onions, garlic, carrot, ginger, coriander root, kaffir lime + spices until soft and fragrant. To sweat coat the ingredients well with the coconut oil over a medium heat, then reduce to low and cover with lid. This keeps the moisture in and softens all the ingredients. Sweat stirring occasionally for 15 mins.
Add Turnip, Roast Root Veg, Stock Paste and water.
Bring to the boil, then reduce to a simmer with lid slightly ajar. Add more water if you need.
Once softened and all melding together you can puree with a stick blender or leave slightly chunky. Add coriander at puree stage, or add chopped if you are leaving chunky so it has nice flecks of herb through the soup.
The Garnishes
The garnishes I have used here are some cashew creme drizzled with a fresh herb oil, and crushed nuts and seeds.
You could also add some yoghurt or coconut yoghurt instead of the cashew creme – and drizzle olive oil or some avocado oil.
Enjoy this warming nourishment.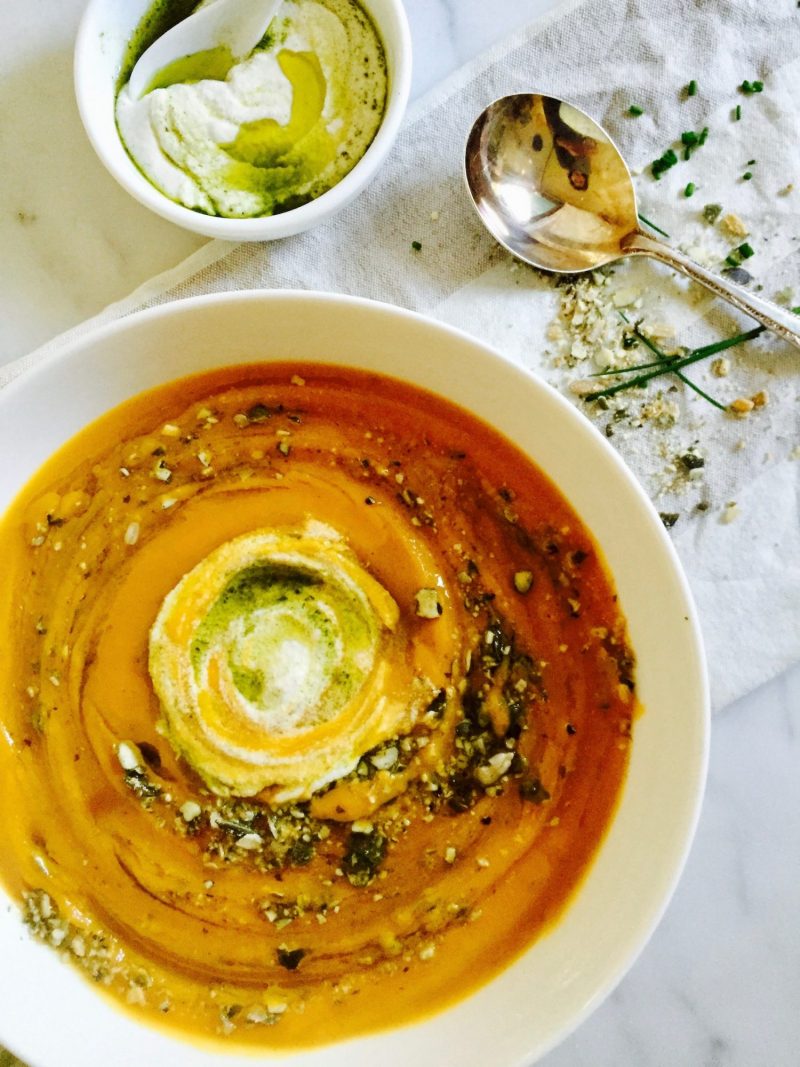 I will post a blog about making the fresh green herb oils soon! They are a fave of mine for sure!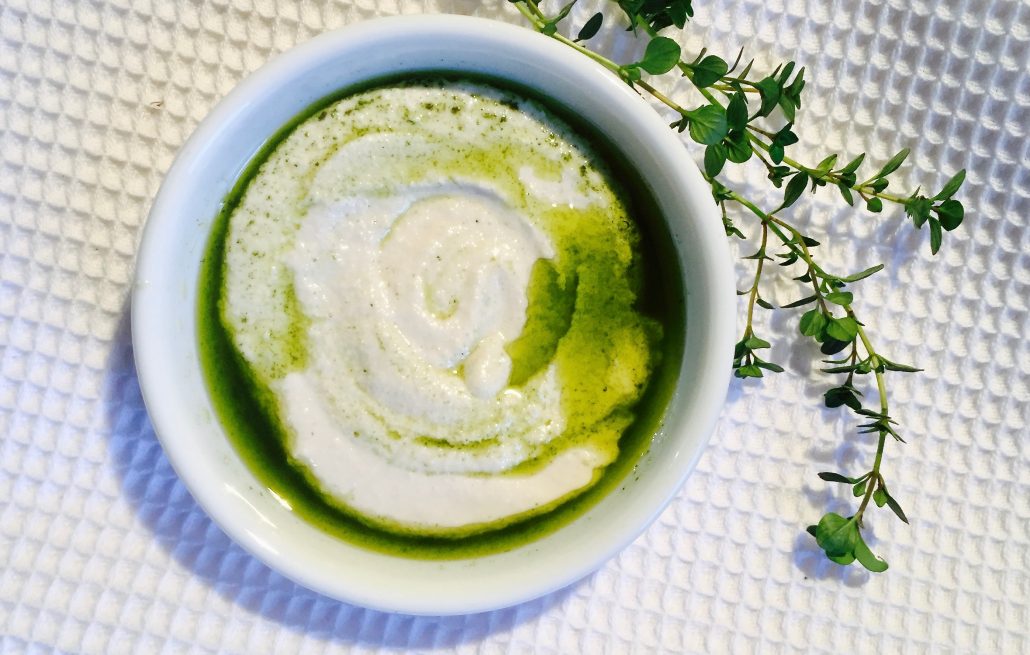 https://nourishedandnurtured.org/wp-content/uploads/2018/06/IMG_0323.jpg
2367
2448
Shakti Grace
https://nourishedandnurtured.org/wp-content/uploads/2016/03/thc_nn_logo_noNN.png
Shakti Grace
2018-06-04 21:51:33
2018-06-13 17:19:13
Roasted Pumpkin + Sweet Potato Soup with Kaffir Lime + Lemongrass Infusion